Home
What is the Capital Divide?
The Capital Divide is an unsupported cycling route that traverses the ACT. Riders can tackle the route at any time, however there was a open start on Feb 20th 2021. Make sure you are well-prepared and self-reliant if tackling the route. Be safe.
What is the Capital Divide?
The Capital Divide is a challenging route, with plenty of climbing, fire trails, some singletrack and the occasional unavoidable road section. This route has been created to take in some of the highlights of the ACT, and add to the rich variety of routes on offer in Canberra.
Is it an official race?
There's no official registration, support or assistance associated with the route. It's purely created for fun and the challenge of riding across the territory from North to South (or South to North if you want to mix it up).
There'll be no-one to see you off, or welcome you back from the route, unless you arrange it. So just turn up, ride, and be safe out there.
Is there timekeeping?
If you want to record an official (unofficial) time for the route, then fill in a rider profile, and send in your time upon route completion. Usual bikepacking race rules apply, but no one's going to be checking up on you, so we'll leave the accuracy and honesty of your time keeping to your discretion. Official (unofficial) times are recorded continuously from the moment you depart the starting point by the lake, until you reach the finish line at Westermans Hut.
Safety
You're responsible for your own safety on the route. Make sure someone knows what you're doing and that you have a safety plan. Large portions of the route are difficult to access and out of phone reception, so you should have some form of emergency communication device, at the very least.
About the Capital Divide route
The route
Here's the new route that is now 100% within the ACT borders:

Capital Divide Route v11
Distance
The route is roughly 250km long, beginning in the centre of Canberra and finishing at the southernmost accessible point of the territory.
Shorter route options
If you haven't got time to take on the full Capital Divide route, feel free to modify it as you wish. The route can easily be split into three smaller segments that could be tackled individually and would make excellent options for shorter day, or overnight rides.
• First 50
• Middle hundy
• Southern border
Be social
Tag #capitaldivide and @desirelinescc when posting to social.
Camping on the route
Official camping spots are at the following four locations along the route. It's your ride, so plan whatever camping or accommodation you desire. You will need to complete online bookings for these campsites.
• Northern Border Campsite
• Blue Range Campsite
• Cotter Campground
• Mt Clear Campsite
Points of interest
Beginning in town, the route scoots towards the Northern Border campground, following parts of the Canberra Centenary trail. After passing the northernmost point, the route skirts west, through Hall, dipping into NSW briefly, before entering the Brindabella ranges. The halfway point is roughly positioned at Blue Range Hut, where camping is available.
The route then hooks into a bit more of the Centenary trail on its way south, out of Canberra, through Tharwa and into Namadgi National Park. Tharwa is the last resupply point, and even then the small cafe/store has limited opening hours. The route passes a couple of historic Huts, and Mt Clear campground (camping available), finishing just before the border at Westermans Hut.
Whether you're planning on racing the Capital Divide route, or just heading out there for a good time, you're welcome to complete a rider profile. After your ride, you can let us know your finishing time to be added to the official (unofficial) leader board. You don't have to complete the ride during the grand depart weekend in February in order to complete a rider profile or submit a finishing time.
Thanks to Ty Domin for this great write up about the inaugural Capital Divide.
Ollie Orgill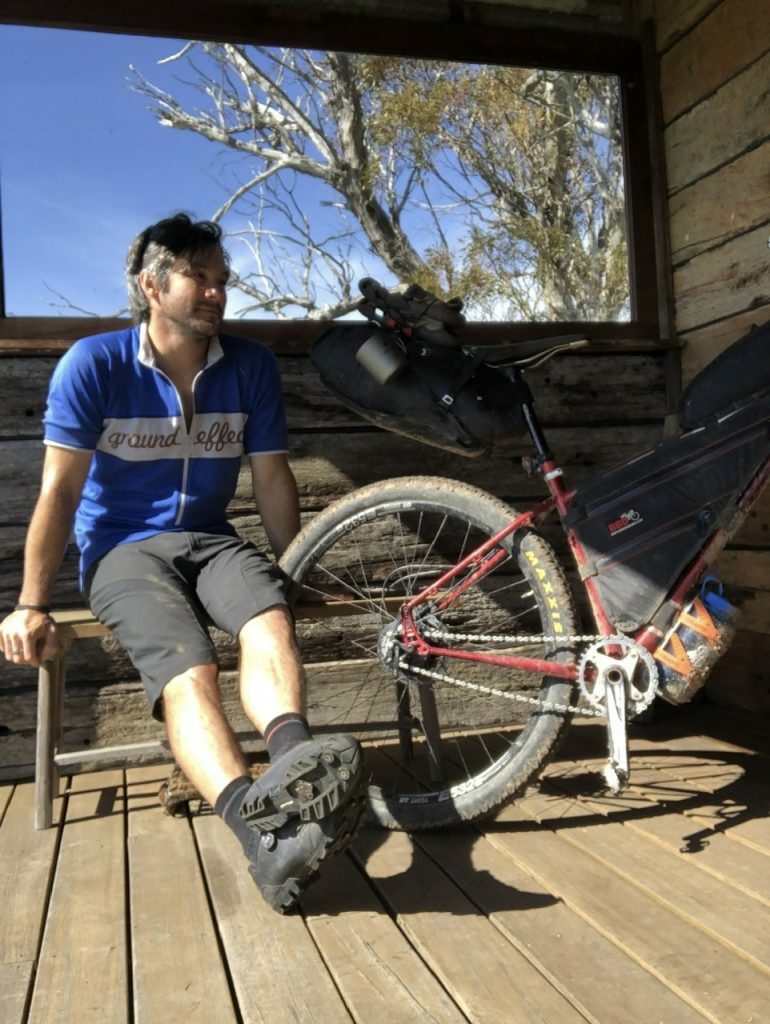 Bike: Salsa El Mariachi
Bags: Bike Bag Dude frame bag and stem bags, cactus front roll and revelate saddle bag
Sleep system: Mont Moondance 1 , Tier Gear quilt
Josh Brearley
Bike: 2021 Merida Big Nine 7000
Bags: Blackburn Outpost Elite framebag, Revelate Designs Jerrycan, Topeak Fastfuel, Azur saddle bag, eBay feedbags
Sleep system: Sol Escape bivvy, Thermarest NeoAir XLite sleeping pad, Sea to Summit Aeros inflatable pillow, Mont down jacket, Montbell down pants/booties, skull cap
Oliver cashman
Bike: Salsa Fargo SS
Bags: Whatever I can rustle together
Sleep system: 8 hours minimum
Chris Wilson
Bike: Surly Ogre
Bags: Surly Porteur House. Hungry Big Lunch. Dry bags.
Sleep system: Tier Gear quilt. Six Moon Design Lunar Duo.
Luke O'Keeffe
Bike: Salsa Cutthroat running 2.4 Maxxis Rekon Race
Bags: Revelate Seat Bag, Hungry custom frame bag with a big lunch up front. Finishing off with some salsa anything cages on the forks.
Sleep system: CopperSpur UL2 Bikepack, Thermarest neoair pad and quilt.
Indira Shinn Rees
Bike: Giant Fathom 1 29er
Bags: a couple for water a couple for food
Sleep system: not required
Andy Osborne
Bike: Ribble CGR ti
Bags: Tailfin
Sleep system: Bivy bag
Lachie Hand
Bike: Trek roscoe 8
Bags: n/a
Sleep system: n/a
Oliver Pulsford
Bike: Canyon Exceed
Bags: Small saddle bag, top tube bag for snacks!
Sleep system: n/a
Craig Appaneal
Bike: Santa Cruz Hightower
Bags: Revelate Designs and Rockgeist
Sleep system: Terra Rosa Gear bivy and tarp, S2S Spark Sleeping Bag, mattress pad TBD.
Scotty Preston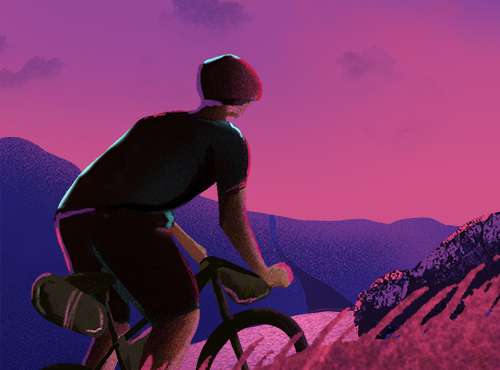 Bike: Lynsky Ti hardtail
Bags: Apidura saddle bag and front roll , and bike bag dude top tube and feed bag
Sleep system: Kathmandu bivy, sea to summit bag ( and a beanie)
Peter McKay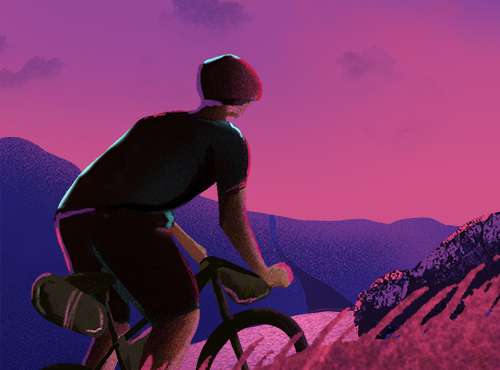 Bike: Jones PLUS SWB
Bags: Various
Sleep system: Perhaps nothing, if I go non-stop, but if I do sleep, either just a Mont Prolite 150 bag with Nemo mattress, and maybe a Mont Moondance 1 tent if the weather is looking rough.
Mattie Gould
Bike: Open One +
Bags: Hunt Bikes Saddlebag Custom Framebag (made by a mate) Hunt Bikes handlebar roll Hungry big lunch v2
Sleep system: Terra Rosa Gear bivvy + tarp NEMO sleeping bag Zorali sleeping mat
Stuart Potter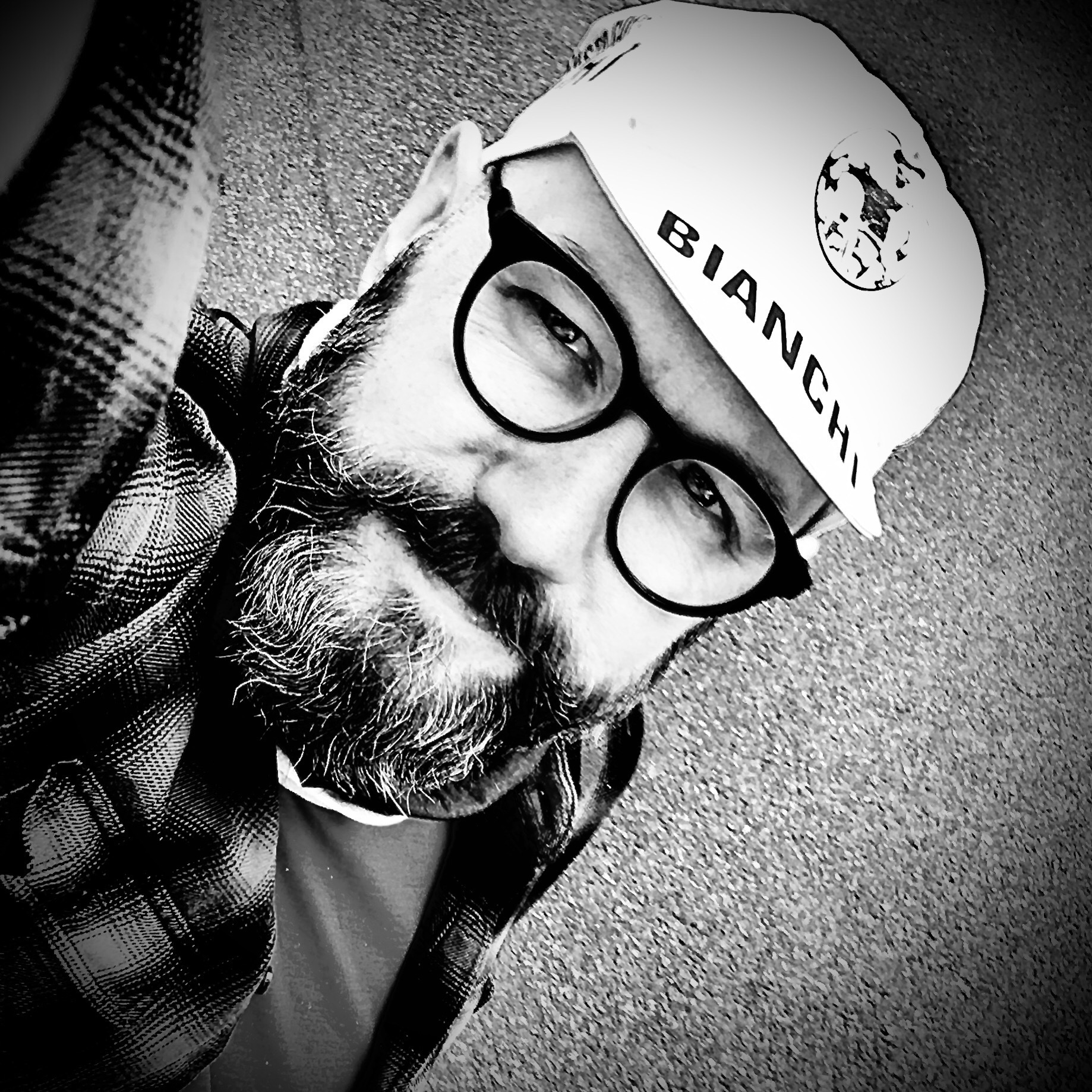 Bike: Norco Search XR Steel (always steel). 650b x 48mm… 1 x gearing.
Bags: Restrap and Roadrunner
Sleep system: Just gonna keep going till my legs don't work… hoping that's enough to get me home.